Undergraduate Sociology Degrees: Preparation for Marriage and Family Therapy Graduate Studies
You won't find many people wearing the title 'sociologist' at the bachelor's level, but you will find sociology graduates in social service and administrative positions. You will also find them going on to graduate studies in a variety of fields. Master's level mental health programs often favor candidates who have undergraduate degrees, or at least substantial amounts of coursework, in the social or behavioral sciences.
<!- mfunc feat_school ->
Sponsored School(s)
Featured Programs:
Grand Canyon University (GCU) offers a variety of Master's programs in Mental Health Counseling including an online M.S. in Clinical Mental Health Counseling: Marriage and Family Therapy and an online Post-M.S. in Counseling: Marriage and Family Therapy Certificate. Each state has specific education requirements as they pertain to MFT licensure. Confirm with your state that this program will meet licensure requirements. Click here to learn more about the GCU programs and course descriptions.
Capella University offers an online MS in Marriage and Family Therapy (MFT) program that is accredited by COAMFTE (Commission on Accreditation for Marriage and Family Therapy Education). The curriculum incorporates current MFT education standards and is designed to help you prepare to pursue state licensure eligibility. Click here to contact Capella University and request information about their program.

Pepperdine University

offers an online Master of Arts in Clinical Psychology with an Emphasis in Marriage and Family Therapy (MFT) program designed to prepare students for licensure in their state.

Click here

to learn more.

Southern New Hampshire University (SNHU) offers a CACREP accredited online Master's in Clinical Mental Health Counseling. Click here to learn about the psychology and counseling programs at SNHU.

University of West Alabama

offers a Master's of Science in Family Counseling as well as several additional Master's programs and a Bachelor's in Psychology undergraduate option. Graduates are prepared to pursue positions in counseling, research, education and other industries.

Click here

to learn about the University of West Alabama and their programs.
<!- /mfunc feat_school -> <!- mfunc search_btn -> <!- /mfunc search_btn ->
Sociology focuses on the broad contexts of human behavior.
What is special about sociology? It focuses on the broad contexts of human behavior. Sociology professor and author Alford Young notes, in a Huffington Post interview, that people are often overly focused on individual determiners of behavior. They overlook the ways that it is shaped by broader societal forces like race and gender.
The Undergraduate Sociology Curriculum
The sociology curriculum is not determined by licensing or certification standards. Thus people with sociology degrees may have very different coursework and educational experiences.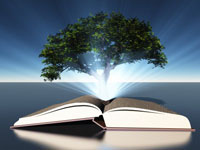 If you opt for sociology, expect a survey course that introduces you to the big questions asked by sociologists. You will also take courses in sociology research and practice methodologies. There may also be a statistics requirement.
Some programs will require you to take survey courses in multiple sub-disciplines. However, your program may include a core of only five or six required courses. Some programs offer concentrations in areas like human services, family and gender, crime and delinquency, or urban sociology.
Social work electives may be as varied as social welfare policy, feminist sociology theory, and culture and consumption. If you are planning to study marriage and family at the graduate level, you might oft for a lower level course in sociology of the family and then go on to tackle upper division courses in areas like domestic violence.
In addition to major coursework and general studies, the degree plan may include supporting coursework drawn from other related disciplines. This is an opportunity to take coursework in psychology or human development that is sometimes required at the graduate level.
Options That Can Help You Prepare for Graduate School
Some, but not all, programs require a capstone experience. You may have the opportunity to do an internship, even if it's not a required part of your degree.
Undergraduate research can also be advantageous if you are planning on going on to graduate school. American University reports the work of an undergraduate sociology student who became interested in the underpinnings of hoarding after doing a social service internship. Hoarding has traditionally been considered a psychological phenomenon. But is it solely a matter of psychology? The AU student explored how sociological factors not only intensified the impulse to collect and save, but created situations where it would become an impairment to functioning. This kind of insight is valuable to future clinicians as well as researchers.
Undergraduate research can be advantageous if you are planning on going on to graduate school.
Additional opportunities may be provided through student association or professional association membership. You can take advantage of the American Sociological Society (ASA) and the resources it provides. You may also opt to join an honor society like Alpha Kappa Delta.
Beyond the Sociology BA
One nice thing about the sociology major: it's versatile. You may start your college years with a particular graduate level career in mind, but ultimately you will have plenty of options. The University of California at Davis lists family planning, urban planning, group work with the elderly, community development, human resources, and public relations as possible career choices.
You will have better options if you have foresight and understand how your course selections translate into marketable skills. A 2005 study by the ASA found that sociology majors who went on to graduate school often reported more satisfaction with their choice of major than those who entered the workforce full-time. Among those who were employed, satisfaction was highest among those who were using their sociology skills in their day to day jobs.