Earning Continuing Education Units with CEULibrary.com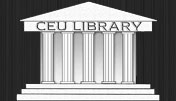 If you are in the mental health arena, know that someone wants to deliver your continuing education credits to you right there in your living room or workplace. CEU Library, an online continuing education provider, is headed by Dr. Jon Winek, a marriage and family therapy professor, and Sue Vannoy, a practicing marriage and family therapist and substance abuse counselor.
The CEU Library team seeks to give counselors, marriage and family therapists, social workers, and psychologists greater access to continuing education. They have solicited materials from distinguished professionals, developed a peer review process, and organized the materials into professional development categories like medical family therapy, ethics, and substance abuse.
<!- mfunc feat_school ->
<!- /mfunc feat_school ->
The CEU Library currently has two accreditations or approvals. The first is the National Board of Certified Counselors (NBCC). The second is the California Board of Behavioral Health (BBC).
As a North Carolina based organization, CEU Library has partnerships with the North Carolina Association for Marriage and Family Therapy and the North Carolina Foundation for Alcohol and Drug Studies.
Online Continuing Education: The Convenience Factor
Why go online for your continuing education? State mandated continuing education requirements are typically modest: often in the one to two hour a month range when averaged across the renewal period. The requirement doesn't seem modest, though, when you're down to the last month or two before renewal and you haven't completed your hours.
Find a video addressing a situation or question you have, learn what you need to know and earn an hour of CEU credit while you are at it.
Traditional forms of continuing education take planning, and it can be tempting to postpone conference attendance. It can be less intimidating to get started on those CEUs early when you don't have to plan or drive. You can set up an account and take classes at your convenience.
<!- mfunc search_btn -> <!- /mfunc search_btn ->
Online can be a good option for that must-have ethics course — as long as the course meets the mandates of your licensing agency. It can also be a resource for the professional who needs to know the answer to a question they have or how to handle a certain scenario with a patient. The professional can visit CEULibrary.com, find a video addressing their situation, learn what they needed to know as well as earn an hour of CEU credit.
More about CEU Library
CEU Library isn't the only organization offering CEUs at a distance. What is it that this particular company has to offer?
The format is one that is very relevant to today's professional: video. This multimedia focus is not so surprising when you consider that one of the people heading the organization was in the television industry before she went back to school for her MFT degree.
CEU Library has the backing not only of a group of professionals but of a wind-generated server.
There are plenty of signs that this is a tech-savvy organization. CEU Library has a course series on ethics and social media (one of two current ethics offerings). Still, this isn't YouTube. You demonstrate that you've learned the content much like you do in distance learning that utilizes traditional journal articles – you take quizzes! Once you're finished, you get a certificate of completion.
You may find that you feel quite good about the process. When CEU Library presenters choose to partner with a nonprofit, the company shares a larger portion of profits. Taking classes from home or work is naturally more environmentally friendly than driving across the state, but some companies strive to make it even more so. CEU Library has the backing not only of a group of professionals but of a wind-generated server.
The continuing education units do cost money, but the founders are looking at ways to make the material available to university students for free.
Presenting Workshops Online
There is another group of professionals who may be interested in CEU Library: experienced practitioners with an aptitude for teaching. The organization is actively seeking workshop proposals from counselors, social workers, and other psychotherapists. The CEU five-member review board includes three professionals with PhDs.
<!- mfunc search_btn -> <!- /mfunc search_btn ->
If you make it through the peer review process (not unlike the one in the 'real world'), you will have something to add to your curriculum vitae. You will also have the opportunity to share in profits.
You will want to check your licensing agency regulations – you may even get continuing education credit for being a presenter.